I am attempting to gradually visit all of Amsterdam's museums in roughly alphabetical order. The previous one was the Anne Frank Huis. The next one is The Jheronimus Bosch Exhibition, but the next one in Amsterdam is the Diamond Museum.
Like many of Amsterdam's museums, the Nationaal Brilmuseum (National Museum of Spectacles) is a shop and a museum in one. Unlike many of those, the museum is actually a thing in its own right, as opposed to just something to get people into the shop.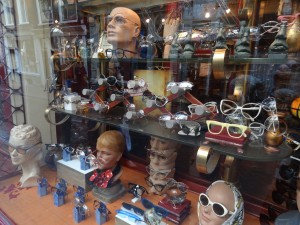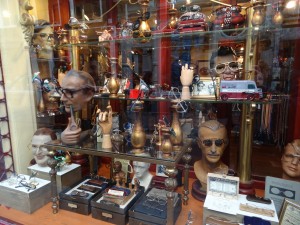 The ground floor of the Brilmuseum is a small shop where you can buy frames up to about 100 years old, still unworn, to fit your own prescription. As they describe it, "From Schubert's to Nana Mouskouri's, from incredibly dull ones to Dame Edna's spectacles, from a pince-nez to one that has been issued by the National Health Service.". However, while there's plenty to see (and buy) in the shop, the museum itself is upstairs. Before going up, you are given a good booklet that contains the text of most of the displays (also more ads for eyewear than I've ever seen in one place.)
You head up two flights of very Amsterdamian stairs (the first floor is private) to the first of two museum floors. In these rooms are glass cabinet after glass cabinet, each containing glasses or associated paraphernalia, each pertaining to a particular period in history, a specific style, or some purpose. There must be several hundred pairs here in total. Following the obvious path, you are first taken through some origins of glasses and glasses making.
After the introduction to the origins, it then goes through glasses through different periods in history, and the influences that made them. For example, how the rise in book printing caused an increased demand for glasses, these being wired glasses from Nurnburg. Through this, and on the upper floor, the museum contains examples of glasses for special purposes, such as safety. Once trains became capable of speeds of 15km/h, it was thought that people should wear glasses to protect themselves from flying gravel so frames were made with additional glass on the side. Similarly specialised were opera glasses, which then led to a demand for binoculars.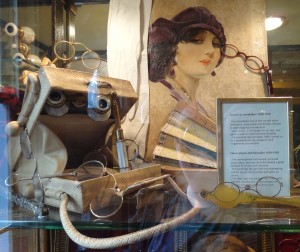 The Brilmuseum isn't only glasses, it also has many photographs, paintings, advertisements, opticians equipment, and other things related to glasses. All round, it has a large amount of stuff to show in a compact space and is quite worth the visit. Due to the lighting and amount of glass taking photos can be tricky, so please excuse the reflections.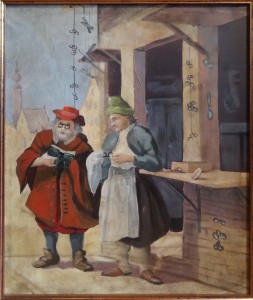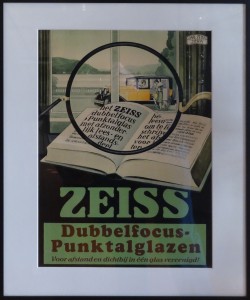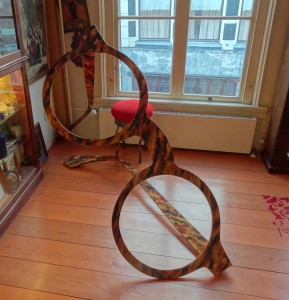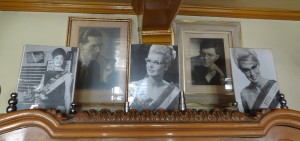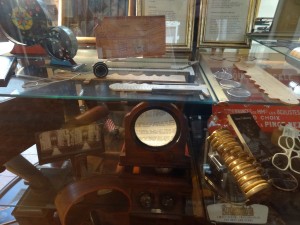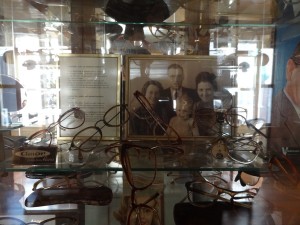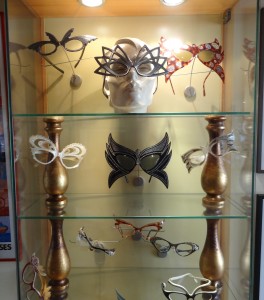 Cost: €4.50 (for the museum only, the shop of course is free.)
Language: Virtually everything is in both Dutch and English.
Location: Gasthuismolensteeg 7. This is quite close to Dam square (and hence Dam tram stop), and in the Negen Straatjes (Nine Streets) area, which is full of little shops and things.
Hours: Wednesday-Friday 11:30-17:30, Saturday 11:30-17:00.