I am attempting to gradually visit all of Amsterdam's museums in roughly alphabetical order. The previous one was the EYE Film Museum. The next one is the Hash Marihuana & Hemp Museum.
Foam calls itself a museum only in passing, and I think that's fair. It's more like a photography exhibition space that has the historical and cultural focus of a museum. When I visited, it had three exhibitions going on. One was mostly video-art focussed, one was fairly contemporary and political, and one was historical.
Given that the exhibitions are changing constantly, it's hard to talk too much about Foam itself. Instead, I can really only comment on what it was showing at that time. It doesn't appear to have any permanent exhibits. As such, it's a good place to re-visit every few months.
Night Soil – Melanie Bonajo
This was predominantly video-based, showing a series of documentary-style films in various environments. Apparently the idea of these is to explore "trends that move outside the sociological and political norms of consumer society." I found I couldn't really relate to the presentations, and so they largely passed me by. More information is available on the Foam page for the exhibition or an interview with the artist.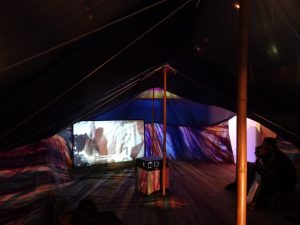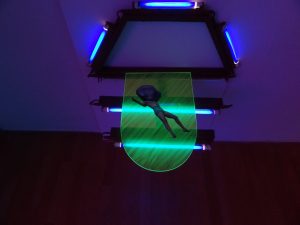 #SafePassage – Ai Weiwei
This one was completely different, and was fascinating. Ai Weiwei is a Chinese human rights activist who was surveilled by the Chinese government, and also visited and documented refugees attempting to get to Europe. He responded to the surveillance by taking photos of his serveillers, and you can see the photos of them trying to cover their faces from his camera. He went so far as to set up webcams in his home that watched and streamed everything he was doing 24 hours a day, however after 48 hours the government made him stop.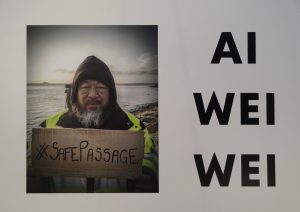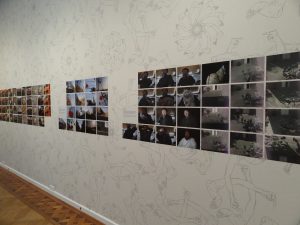 Take special note of the wallpaper pattern.
After this, once he was able to, he left China and visit refugee camps around Greece. There, he took photos of everything he could and sent them directly to his Instagram. This fills the walls of the exhibition.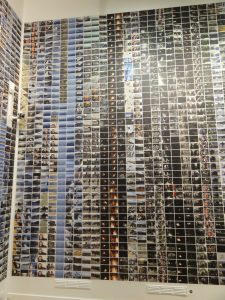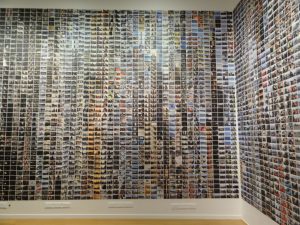 Dynasty Marubi – A Hundred Years of Albanian Studio Photography
For over one hundred years (1856-1959), there was a photo studio in Albania called Marubi. The exhibition (now closed as you read this) contains a large selection of photos, covering a large period in a complicated history. This display is probably the most traditional museum type thing that I saw there, as it at once is both cultural and historical.
As I can't really give a fair history of the 100 years worth of photos, I'm just going to put some of my favourites below without (much) comment.
Cost: Adults €10, Students €7.50, Museumkaart, I Amsterdam Card, or Holland Pass free.
Language: Dutch and English
Location: Keizersgracht 609. Near the tram stop "Keizersgracht".
Hours: 10:00-18:00 every day except Thursday and Friday when it is 10:00-21:00.